Beautiful Daytours is a One-Man Show, an independent freelancer with 12 years experience guiding in and around Cape Town, my adoptive home since 1983.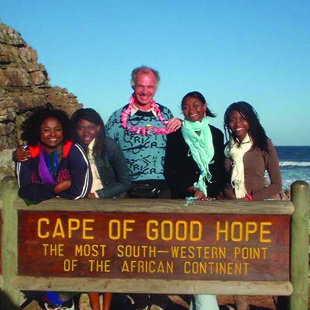 Originally from Chicago, and after graduating from U of I Urbana – Champaign, I traveled the world as a hippie-backpacker, spending a year teaching English in Japan and another year traveling through parts of East & South-East Asia, Sri Lanka, India etc., then Europe & N. Africa, Mexico & the Caribbean, and eventually ended up in South Africa in 1980 when the money ran out. I settled in Durban, working in the harbor for 18 months, learning bits of Afrikaans and Zulu. After "semigrating" to Cape Town in '83, I found myself selling Hollywood movies on VHS cassettes to video shops throughout South Africa, Namibia, Botswana, & Zimbabwe, with side-journeys to Zambia, Mozambique, Malawi, Swaziland & Losotho. I was the guy who brought Indiana Jones and Back to the Future and Jurassic Park and Schindler's List and The Godfather to the bush and backwaters of southern Africa. (I had a 4×4 VW combi-camper, and company petrol card .) It was a hot and dusty job, but I was there at the right time and the right place with the right accent. I was born lucky.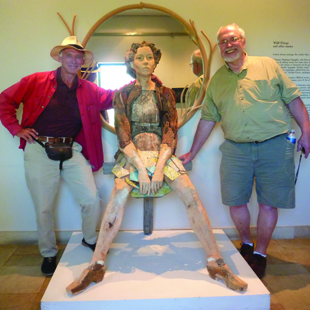 For 20 years I watched and listened and photographed the country as it transformed itself from one era to another. I witnessed "the Struggle" first-hand and was here when Mandela was suddenly released from prison in Feb. 1990. I even voted for him in the first democratic elections on April 27, 1994 when years of patience and hope were finally rewarded with his election as president. And the culmination of joy the following year when SA won the Rugby World Cup! Exciting times, history in the making, thrilling & joyful, tragic and sad, inspiring and sobering.
Eighteen years later and South Africa is a different country, but I'm still here, watching and listening and photographing as it continues to morph into something new and different again.  My South African friends come home to visit granny and when they see me they say "Are you still here!?"
Find out why. Take one of my Beautiful Daytours and discover what it is that made me stay in The Mother City for half a lifetime.